Buckinghamshire Council Care Leavers: Our Local Offer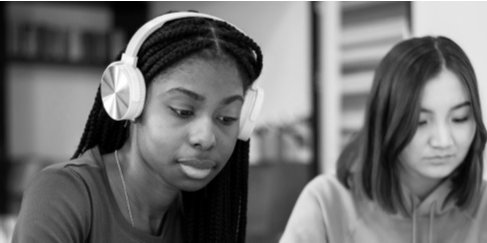 Financial help for care leavers
When you reach 18, as an adult, you are expected to support yourself financially by means of paid work.
If you are in education, you are expected to claim any grants and loans you are entitled to. We can advise you about this in advance and support you to claim any money you are entitled to.
We will:
provide internet access (basic wifi package) during the first year of your own tenancy to help set up bills and access education, training and employment opportunities
provide some additional funding while you are at university as detailed in the university offer
support you in seeking debt advice if you are struggling with budgeting
support you to apply for charitable funding if you meet the criteria for support and find yourself in financial difficulty
offer support and advice on applying for benefits if there are periods in which you are unable to work
provide advice and support to help you to maximise your income by finding either full time or part time work, depending on your circumstances and any educational commitments
support you by paying your Council Tax bill up to the age of 21 if you pay Council Tax to alleviate financial pressures- please note that if you are in a shared house arrangement or live with a partner we can only pay your proportion of the bill.
offer advice and support to help you understand your financial responsibilities and to budget effectively within your means
direct you to specialist money and benefits information on the Family Information Service website and at your local citizens advice bureau if you need this
If you are working full time and are living in a semi-independent/supported placement you will only be required to pay a shared room benefit rate rather than full one bedroom rate as a financial reward for working (your PA can explain more about this).
Turning 18
You will be supported by your social worker before the age of 18 to obtain suitable Identification, this will include:
at least one photographic form of ID
proof of address
one other form of ID
an accessible bank account
If you are at college and need to claim benefits when you reach the age of 18, we will provide up to 3 weeks grant equivalent to DWP benefit rates to ensure a smooth transition to adulthood and to ensure you are not without any income during this transition.
Savings
When you entered care, your social worker or carer will have set up a savings account with and for you. You will be able to access these savings when you are 18. The purpose of this scheme is to invest in opportunities to help your future life chances. You should discuss with your social worker and PA how you plan to spend this money.
Your PA is able to offer you advice about investing in long term savings schemes such as savings accounts, ISAs, premium bonds and investments.
Setting up home allowance
A setting up home allowance of £2000 is available to support you with purchasing essential household items when you are moving into your own tenancy for the first time. There are restrictions on how this can be spent and it cannot be given in cash. Your PA will need to support you with purchasing items and they can advise you about how and when this can be used.
Your PA is able to support you to make the most of this allowance by advising you about places where you can get reasonably priced carpets, furniture and electrical items and where delivery can be made straight to your home.
Birthday and festive Presents
Whilst you are actively working with us between the ages of 18 and 21, we will provide you with a birthday payment of £50 on your 18th and 21st birthdays and £25 on your 19th and 20th birthdays.
Each year until your 21st birthday we will provide you with an annual festive payment of £50 at a celebratory occasion of your choice. This can, for example be at Christmas, Diwali or Eid, but not £50 each for all celebrations if you are of mixed faith.