Buckinghamshire Council Care Leavers: Our Local Offer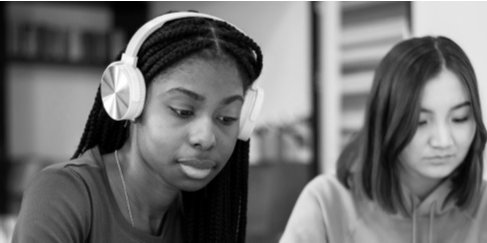 Your entitlement to support as a care leaver
Pathway plan
Buckinghamshire Council will work with you as you approach your 16th birthday to agree your 'Pathway Plan'.
Your pathway plan will be updated with you at least every 6 months until you are 21 and it will outline what you want for your future and what you, and the people who support you, are going to do to help you achieve your goals.
The Pathway Plan must describe how your needs in the following areas are to be met, including in regards to:
education or training
development of skills for adult life and career planning
health needs including well-being and mental health
suitable accommodation
financial management and supporting you to be financially independent
If you are a care leaver aged 16 to 21, we will keep in touch with you and support you with the areas outlined in your individual pathway plan.
Between the ages of 21 to 25, we will provide advice and assistance as and when you request it.
If you are struggling with a particularly difficult situation, we can provide a Personal Advisor to complete some targeted work with you to help you back on your feet again.
This could be if you:
have special educational needs or a disability and need some extra support or an assessment from adult services
are an asylum seeking adult and your immigration status is unclear
are in or leaving custody or you have had contact with the criminal justice system
are a new parent
are going through a difficult time in your personal life
If you ask us for support, we will always do our best to advise and assist you.
Personal Advisor (PA) and support
From the age of 16, a Personal Advisor will be available for you and your social worker to speak to about your future options.
From the age of 17 you will be allocated your own Personal Advisor, known as a "PA" from the Leaving Care Team who will actively work alongside, and then take over from, your allocated social worker when you become 18.
The job of a PA is to:
get to know you
keep in touch
help review your Pathway Plan
work with you to prepare you for adult life
PAs will work with you and visit you regularly until the age of 21 and will be available for additional advice and support until you are 25. Their goal is to help you achieve your own personal hopes and aspirations.
Independent Reviewing Officer Service
Your Independent Reviewing Officer will involve you in all decisions about how and when you leave the care system. Preparation for leaving care starts a long time before you are 18 but you will have a 'leaving care review' at least 3 months before your 18th birthday chaired by an Independent Reviewing Officer (IRO).
This is one of the many opportunities for your views to be heard. You will be sent written confirmation of the decisions made at that review within 2 weeks.
If you think it might be helpful, you can contact your IRO after you are 18.
If you would like to, you can ask for an advocate who is completely independent of Buckinghamshire Council and who can inform you of your rights. They can speak for you at meetings or in communication with Children's Social Care.
The Advocacy Service is currently provided by the National Youth Advocacy Service (NYAS).
You can contact NYAS on 01296 432 540.