An in-depth guide to adoption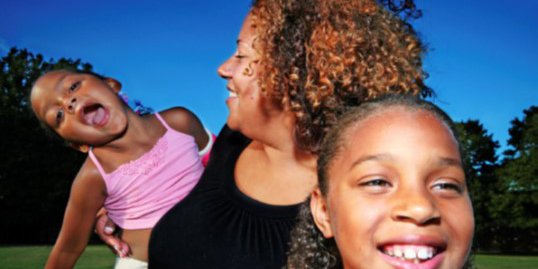 Adoption resources
Books
All books are available either from the CoramBAAF or the main online booksellers. Please inform us if you have any difficulties finding any books from this list.
Books to help prepare for adoption
Colby Pearce - 'A Short Introduction to Attachment and Attachment Disorder'
Margo Sunderland – 'Conversations That Matter: Talking with Children and Teenagers in Ways That Help' and 'The Science of Parenting: How Todays Brain Research Can Help You Raise Happy, Emotionally Balanced Children'
Richard Rose – 'Innovative Therapeutic Life Story Work: Developing Trauma-Informed Practice for Working with Children, Adolescents and Young Adults'
Sarah Lloyd - Improving Sensory Processing in Traumatized Children: Practical Ideas to Help Your Child's Movement, Coordination and Body Awareness
Sarah Naish- 'Therapeutic Parenting in a Nutshell: Positives and Pitfalls' and 'A-Z of therapeutic parenting'
Vivien Norris & Helen Rodwell- 'parenting with theraplay
Adoption conversations by Renee Wolfs
Adoption Parenting: Creating a Toolbox, Building Connections (Macleod, J., Macrae, S., Ed's (2006) An Adoption Diary: One Couple's Journey from Infertility to Parenthood by James M (2006)
First Steps in parenting a child who hurts: Tiddlers and Toddlers by Caroline Archer
New families, Old scripts by Caroline Archer
Next Steps in Parenting the child who Hurts by Caroline Archer
Next steps in parenting the child who hurts: Tykes and Teens by Caroline Archer
Nurturing Attachments by Kim Golding.
Related by Adoption by Hedi Argent
The Incredible Years by Caroline Webster-Stratton
The Pink guide to adoption for lesbians and gay men by Nichola Hill
The Primal Wound: Understanding the Adopted Child by Nancy Newton Verrier.
What every Parent needs to know by Margaret Sunderland
Why was I adopted? by Jane Jackson
From the "Parenting Matters" collection
The below titles are from the "Parenting Matters" collection at CoramBAAF.
Parenting a child affected by parental Substance Misuse by Donald Forrester with Sally Baker and Jane Hartley
Parenting a child with dyslexia by Chris Stanway and Lorna Miles
Parenting a child with Attention Deficit Hyperactivity Disorder by Brian Jacobs and Lorna Miles
Mental Health Issues Catherine Jackson
Parenting a child with autism spectrum disorder by Paul Carter
Parenting a child with developmental delay by Pamela Bartram and Sue and Jim Clifford
Parenting a child affected by domestic violence by Hedy Cleaver
Parenting a child with, or at risk of, genetic disorders by Peter D Turnpenny
Parenting a child with toileting issues by Kathryn Fenton and Ellie Johnson
Parenting a child affected by sexual abuse by Biddy Youell
Parenting a child with emotional and behavioural difficulties by Dan Hughes
Parenting a child who has experienced trauma by Dan Hughes
Books aimed at adopted children
Chester and Daisy Move On by Angela Lidster (story about 2 bear cubs who are adopted)
Dennis Duckling series by P Sambrooks
Tia's Wishes by Helen Kahn (moving on to adoption)
Tyler's Wishes by Helen Kahn (moving on to adoption)
Feeling Safe – Tina's Story by Sheila Byrne and Leigh Chambers (about a girl who has to go into foster care)
Living with a new family: Nadia and Rashid's Story by Sheila Byrne and Leigh Chambers (about a brother and sister being adopted)
Belonging doesn't mean forgetting: Nathan's Story by Sheila Byrne and Leigh Chambers (4 year old being adopted)
Hoping for the best: Jack's Story by Sheila Byrne and Leigh Chambers (an adoption that didn't work out)
Billy says it's not your fault by Joanne Alper (why child went into foster care)
Billy says living with a new family takes practice by Joanne Alper
Billy says waiting can be hard by Joanne Alper
Hey You; An Empowering celebration of growing up black by Dapo Adeola
Nutmeg gets Adopted by Judith Foxon CoramBAAF
Nutmeg gets Cross Judith Foxon CoramBAAF
Nutmeg gets a Letter Judith Foxon CoramBAAF
Nutmeg gets a Little Help Judith Foxon CoramBAAF
We are Fostering – An interactive book for children who foster by Jean Camis (birth children in foster homes)
Websites
Adoption Plus: An adoption agency based in Milton Keynes, Buckinghamshire. They offer an adoption placement service, specialist adoption therapy services, training and conferences.
Adopter Hub: Online support and training.
Adoption UK: Become a member and receive monthly magazine Adoption Today with articles about adoption, as well as access to free lending library and other resources.
Beacon House Therapeutic Services and Trauma team: Resources about trauma and loss.
Coram BAAF: The Adoption and Fostering Academy is the leading membership organisation dedicated to improving outcomes for children and young people in care by supporting the agencies and professionals who work with them.
FAB Parents: Founded by Helen Drinkwater, F.A.B Parents (Foster, Adoptive and Birth parents) offers a road map and resources for adoptive and foster parents and the professionals.
Fertility Friends: Links and discussion on infertility, adoption and parenting after infertility.
First4Adoption: The dedicated information service for people interested in adopting a child in England (some e-learning too).
Home for Good: Church based initiative to give information on adoption and fostering and encourage recruitment.
New Family Social: New Family Social is the UK network for LGBT (lesbian, gay, bisexual and transgender) adoptive and foster families. Whether you are still deciding how to form your family, are on the way to being a parent, or are busy getting on with family life, you can find others near you in the same situation to share your journey.
PAC UK: Offers information, advice and counselling for pre-adoption, post adoption and permanency.