Monday 6 March marks the start of LGBTQ+ Adoption week in partnership with New Family Social. We're proud that last year, 1 in 6 adoptions with us were to same-sex couples. We welcome adopters from all genders and sexualities, whether you're single, married or in a long-term relationship. We'll support you on every step of your adoption journey, and beyond.
About LGBTQ+ Adoption Week
One, two, three or more
This year's theme chosen by New Family Social (an adoption support charity led by LGBTQ+ people) is 'one, two, three or more', celebrating that you CAN adopt as LGBTQ+, whether that's a single child or siblings.
In our experience, LGBTQ+ people are often open to adopting children who wait longer for their forever home – siblings, children with additional needs or from a different heritage, and older children.
This was the case for James and Rob who recently adopted 4-year-old Mason:
"What was apparent to us from day one is that even though our son had an uncomfortable life story was how much he wanted to make the adoption work. During the transition to join his forever home it was clear that he recognised that his life was going to be changed. As he had just turned 4, we were able to engage with him in a child appropriate way - we could play, laugh and joke together immediately. We took great solace in this, and it really helped with the attachment when we could see the hope in his eyes.
"Life can be hard but for us, the benefits of adoption are that we get to see our little boy surprise us every day, we appreciate our life more and appreciate that our time is precious before he grows up even more."
Adoption Information Sessions
Adoption Online Information Evening with LGBTQ+ guest speaker
Whether you've been thinking about adopting for a while, or you're just curious about what's involved, our free and friendly Information Evening is the perfect opportunity to find out more from the people who know, with no commitment. Our online session takes place from 6pm to 8pm on Tuesday 4 April.
Your hosts for the evening will be Bernadette and Aisling, Senior Social Workers, and you'll hear from our guest speaker who will share their experience of adopting with us as an LGBTQ+ person. We will look into the lives of children, adopters and families involved throughout the process and offer an insight into the adoption process. You will also have the chance to ask any questions you have.
Adoption Online Information Evenings
Everyone interested in adoption is welcome to join, whatever your gender, sexuality or relationship status.
Book a place on the event
Alternatively contact us to:
ask questions about any stage of adoption
book a one-to-one consultation with a social worker about adoption
ask how to get started with the adoption process
Or try our Adoption Readiness Checker.
How we support your adoption journey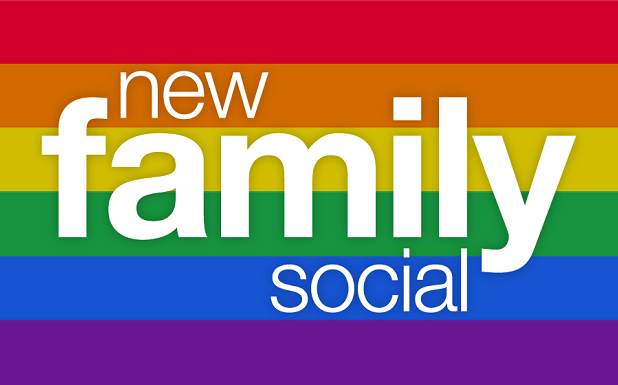 Our partnership with New Family Social
We are a member of New Family Social, a UK charity run by LGBTQ+ adopters and foster carers.
When you adopt with us, you get a Gold membership to New Family Social. This gives you access to their online peer support forums as well as in-person and virtual events and webinars.
We will support you every step of your adoption journey and beyond. We can offer financial assistance, parenting advice and access to experts, support groups and an exclusive advice line. Find out more about the support we offer.
Connect with us on social media and try our readiness checker
We know it can take a long time to feel ready to start the adoption process. As well as hearing more at our Adoption Information Evening, why not follow us on Facebook and Twitter, and try our Adoption Readiness Checker to explore next steps towards adoption.