An in depth guide to fostering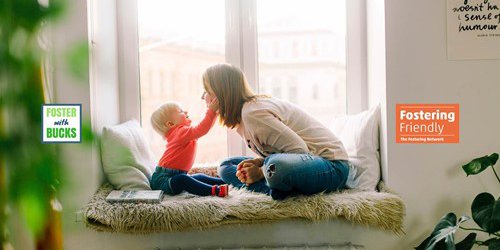 6. The support we offer our foster carers
Fostering Social Worker
The fostering social worker supports and supervises the foster carers, discussing any matters relating to the placement of a child and will work to resolve any issues that arise. All fostering social workers are qualified, experienced workers who bring with them a range of experiences in childcare. They also run Foster Carers groups and encourage new carers to meet with other more experienced carers.
Allowances
We pay allowances to cover the costs of caring for a child placed with foster carers. The allowance will depend on the age of the child and any special needs the child may have. The payment covers the expenses for food, clothes, heating and lighting, pocket money, dinner money, leisure, social activities etc.
Additional allowances are paid for the child's birthdays, holiday and religious festivals. Other expenses may be payable to ensure carers are compensated for the full costs of caring for a child on behalf of the council. The allowances are based on the rates recommended by The Fostering Network and are reviewed annually.
Income Tax and Benefits
Foster carers receive very generous tax allowances on income solely derived from fostering with the introduction of new tax relief in 2003. Carers do not pay tax on income from fostering up to a maximum of £10,000 per annum plus an additional allowance for each foster child. Fostering allowances are paid whether a carer is receiving state benefits or not.
Find out more about financial support for foster carers from Central Government. Alternatively, contact The Fostering Network on 02072 611 884.
National Insurance contributions
Since April 2003, foster carers have also been entitled to Home Responsibility Protection – a way to make sure that you do not get less Basic Retirement Pension just because you have stayed at home to look after a child.
Training
We provide regular, high quality training to carers to assist in caring for children, some of whom may be exhibiting difficult and challenging behaviour. Buckinghamshire has a strong commitment to providing a number of training opportunities each year.
Carers also have opportunities to attend courses alongside other childcare workers such as social workers and residential workers.
Other benefits of fostering for us
Other benefits of fostering with Buckinghamshire Council are as follows:
you will be considered for placements first as an in house foster carer
integrated working with Children's Social Workers
fostering expenses are paid
excellent training courses
honorarium of £100 for foster carers who complete 5 or more training courses per year
payment for skills to recognise and reward skill levels of foster carers
support groups, including sons and daughters group
emergency support
paid subscription to Fostering Network
essential equipment is provided
Max Card for fostering families (a discount card for foster families and families to obtain free or discounted admission to different attractions)
2 weeks paid respite for long term placements
annual Dinner and Awards Evening
if you are Buckinghamshire Council employee it is possible to take a maximum of 10 days' paid foster leave in the first 12 month period if you are a newly assessed foster carer
What our foster carers say
Val
Val has fostered with Bucks for 5 years and lives in Aylesbury Vale. She is a single parent with grown-up children and is an approved foster carer for two children aged 0 to 6 years. She has fostered a number of sibling groups. This is her story:
"I was looking through the local paper and saw an advert about fostering. I thought that it was something I would like to do, but I still gave it a lot of thought before I enquired about it, but I'm glad I did. I've had a mixture of children; one little boy was with me for three years. Although he was very difficult, with lots of support he became a very happy and lovely child who I still see occasionally which is very rewarding. I also had two siblings for quite a while and when mum had another, the social worker wanted to keep them together, so I offered to have all three of them. I thought it was important for them to stay together and they wanted to be together so they could bond as a family. I would not have liked to see them separated. I've had others as well who would not cope if they were parted, so I will always keep them together. After all, happy children make fostering a lot easier for them and for me. I get upset when they leave, but then if I didn't, perhaps I should not look after them, because all they require is for me to care about them the same as I did for my own children."
Janice
Janice has been fostering for about 3 years. She says….
"Jennifer came into our family just over 3 years ago. She was a nineteen-month-old toddler who has experienced a very traumatic start to her early life. There were many reasons why Jennifer was placed with us, but one of the underlying reasons is that our family met her cultural needs, as she is a child of dual heritage background like my own children. I feel it is important that children, who may already be disadvantaged, are placed with people who can meet their needs by positively reflecting their own culture. Caring for a child that is not your own is not necessarily an easy job, but there is great pleasure and satisfaction to be gained from being able to give of yourself by providing a child with a chance which they may not have otherwise had."
Terry and Jenny
Terry and Jenny have been foster carers for approximately four years. They live in the Wycombe area and are approved for one teenage placement and one respite placement. Jenny says:
"We had thought about fostering for several years and eventually phoned the Recruitment Team after seeing an advert in the Wycombe Star newspaper. We have always had lots of teenagers around and felt this was an age that was so important. We thought we had something to offer. Sometimes it is difficult, but we've had excellent training and plenty of support from our Assessing Social Worker. We feel it is so rewarding being part of a team helping young people with their first steps to living on their own - a daunting thought for any teenager. I would certainly encourage people who have been thinking about fostering for some time, as we were, to make further enquiries, as we have certainly found it very worthwhile."
David
Not all foster carers are part of a conventional two-parent family. David is a case in point.
"Hello, I am David, I'm single and have been a foster carer with my cousin for nearly 4 years. My parents fostered and it was something I always wanted to do. For 10 years I cared for terminally ill relatives and when they died I wanted to use my experience of caring for others. We have had 3 teenage lads so far. Although we are an unconventional family, I feel it is good that there are single male and female carers as there are young people who benefit from what we offer. It can be a demanding task to foster young people in this age group, but I feel enormous pleasure and pride in seeing them develop self-confidence, self-respect and hopefully make a success of their lives. With my current placement now doing well at college, it more than makes up for any problems I have had."