An in depth guide to fostering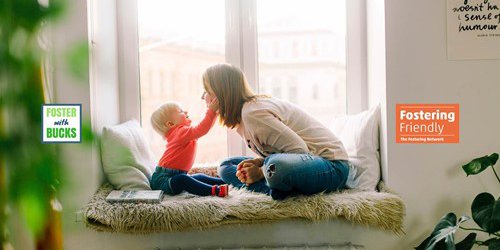 5. The fostering assessment process
Once you have decided you wish to proceed the first step is to contact us by phone, email or via the our website to complete an enquiry.
This is a brief conversation in which we will check whether you have the basic requirement of a spare room and that you are available to meet with us for an initial visit.
Home visits
The initial visit will be a chance for you to find out more about fostering. A member of staff from the Fostering Recruitment Team will visit your home and discuss your circumstances in more detail, in order to consider whether it would be appropriate for you to begin a full fostering assessment.
Application and training
After the initial visit, the worker will discuss your situation with the Assistant Team Manager and you will have time to reflect upon whether you wish to make a formal application.
You will be contacted by the same worker, who will explain to you whether you will be able to proceed or not, should you wish to.
At any time, you are welcome to contact the Fostering Recruitment Team to discuss any issues in more depth. If the decision is positive, you will be sent an application form and an invitation to our Skills to Foster training course (more details on this can be found below).
Skills to foster training
Skills to Foster will assist new Foster Carers to meet the challenges of fostering, by providing them with an introduction to the world of fostering and to the knowledge and skills they will require.
Key topics include the importance of identity, positive approaches to challenging behaviour, dealing with new technologies such as social media and safer caring.
Safer caring practices are intended to safeguard a foster child whilst protecting Foster Carers, their immediate and wider family and friends.
The training course consists of six sessions for prospective Foster Carers, all of which are essential for effective preparation.
As all the members of the family are involved in foster care there is also a separate session for sons and daughters of prospective Foster Carers.
The training sessions are:
What do Foster Carers Do?
Identity and Life Chances
Working with Others
Understanding and Caring for Children
Safer Caring
Transitions
The above sessions are held one day a week over a period of three consecutive weeks. They are informal, relaxed days with a mixture of small/large group work, and presentations. It also allows you to meet with other foster carers.
Statutory checks and references
It is very important that you are honest and transparent with us from the start of your interest in fostering, and discuss any issues which might affect the outcome of your assessment.
Disclosure and Barring Service (Police checks)
As fostering involves the direct care of children, you will be subject to an enhanced DBS check.
This will show any previous convictions, including cautions as a juvenile, this is because no offence is deemed "spent" for this purpose, and will therefore show on any DBS It is very important that you share with us at an early stage if you have a criminal record, or have been cautioned or arrested.
The safety and welfare of children is paramount and checks must be made in respect of applicants and anyone else over 16 living in the household.
A person cannot be considered suitable to adopt if they have been convicted or cautioned for a "specified offence". A "specified offence" is an offence against a child, or an offence concerning rape and other matters relating to sexual activity or an offence concerning pornography (These are specified in the Adoption Agencies Regulations Part 1 Schedule 3). Staff will exercise discretion in relation to other offences.
Failure to disclose previous cautions, concerns or convictions will likely result in the Fostering Service declining to progress your application any further. We are only permitted to disclose any specific reasons for this decision to the person who has the conviction or caution. If you have lived overseas for any period as an adult, Police or Good Conduct Checks may be required from the Country of Residence; you will be advised if this applies, and guided through how to secure them. Please raise any questions you may have about these requirements.
Medical report
A full medical assessment from your General Practitioner is required.
The medical report is sent to our Medical Adviser, who provides written advice to us. A summary of the advice is available to the GP and prospective foster carers.
Additional information may be sought or advice about health issues provided. The medical report is produced at our expense.
Personal references
Three personal references are required from each applicant – one must be a family member and the others should be from someone who is not related to you.
At least one of them should have known you for 5 years, and all more than 2 years.
It is useful for your assessment to provide referees who have known you across different stages in your lives and where possible to include those who are within easy travelling distance of where you live. This is because the information they give will be reviewed and analysed with the additional information we receive and to enable us to consider what potential support may be available to you in the future. Also, in partnerships, couples will not be asked to provide a separate reference each. Referees will be sent a questionnaire and then the assessing social worker will choose which three or more referees to visit and to produce a further written report.
References obtained remain confidential but can be discussed with you if the referee gives their consent. If concerns are raised from references, these will be considered and discussed with the applicants. We reserve the right to request references from other individuals in your support network/families, where the information gathered could assist in compiling a full picture of your circumstances.
Employment references
These will be sought to verify information provided and views will be asked for, if your work or voluntary work involves children.
You should inform us if you have not yet informed your employer. We appreciate this may be a sensitive area for you but we do need to gather this information to assist the assessment process.
Local Authority checks
These will be made in respect of the Local Authority in whose area you live or have lived in the last 10 years.
Health Visitor/Nursery/School
If there are already children in your family then checks will be made with the relevant services concerning their Education to assist your assessing social worker in gaining a picture of them and your family.
Armed Forces
SSAFA (the Armed Forces Support Charity) will be contacted regarding applicants who are serving or who have served in the Armed Forces. Information will also be requested on the permanent nature of your postings, employment or home circumstances if you are a member of the armed forces, in order to assist us in planning for children.